Meet The Real Life Fox And Hound, Tinni And Sniffer!
expand
The story about a foxxo and doggo shows that friendship knows no boundaries. This wholesome story proves that friendship can pass through background and social presses or natural instinct which is the case for these two cuties. It was a beautiful morning in Norway in a forest where these two lovelies met. It was love at first glance for Sniffer the wild fox, and Tinni, the domestic dog.
Tinni lives alongside his owner in the forest. His owner is named Torgeir Berge and he is a photographer. He's been capturing Tinni's and Sniffer's relationship ever since they met. Rolling, jumping and running in the secluded woods every tender and wholesome moment has been capture by Berge.
What more of an inspiring relationship could you ask for? After witnessing all of the tender and playful moments between the two besties, Berge was inspired to release a book chronicling the canine duo called "The Fox and the Dog".
The lovely illustration features fairy-tales based on their friendship. Very few people have the opportunity and luck to witness such a different and unique relationship. It is one in a life time opportunity to catch these beautiful moments in images which can't be described by words.
Berge also observed the similarities between the two friends and his thoughts on Norway's controversial fox-fur trade have drastically changed. Furthermore he decided to start a campaign against the fur trade to have it banned.
More info: berithelberg.net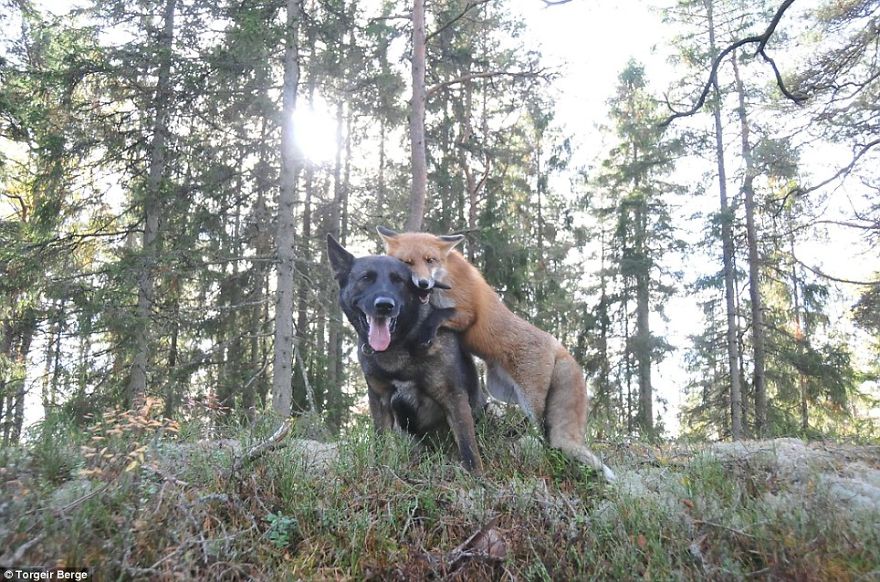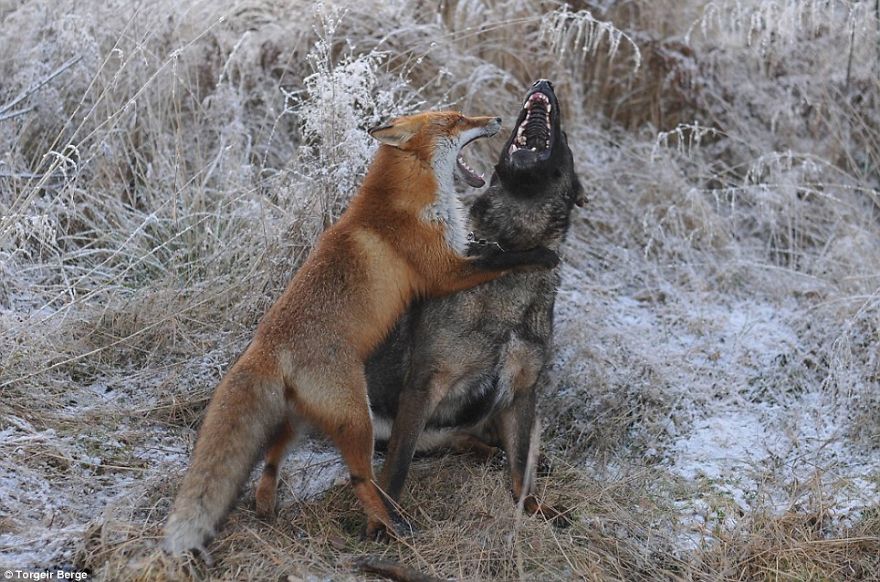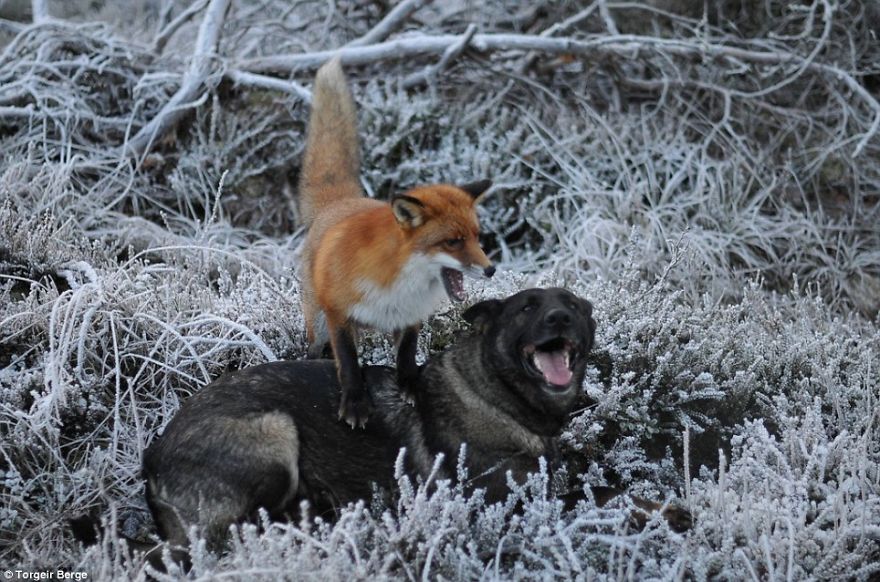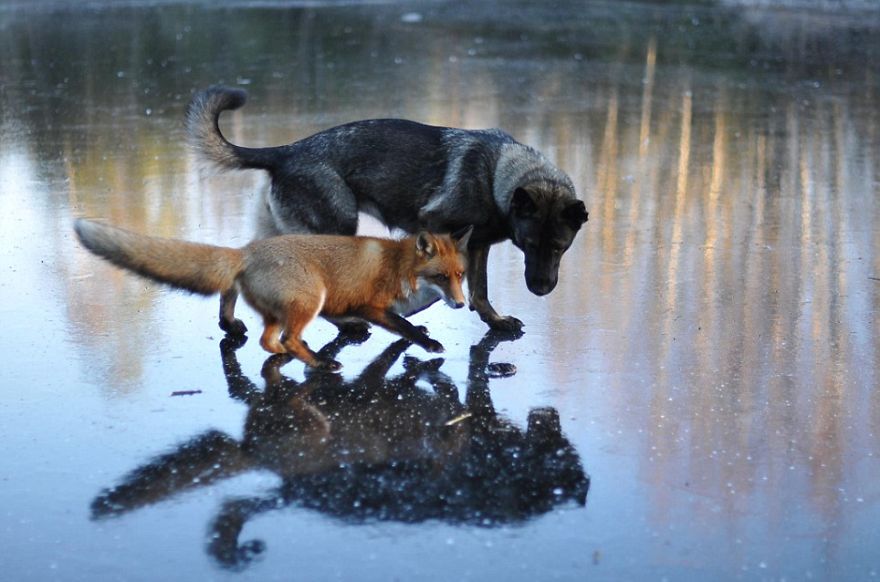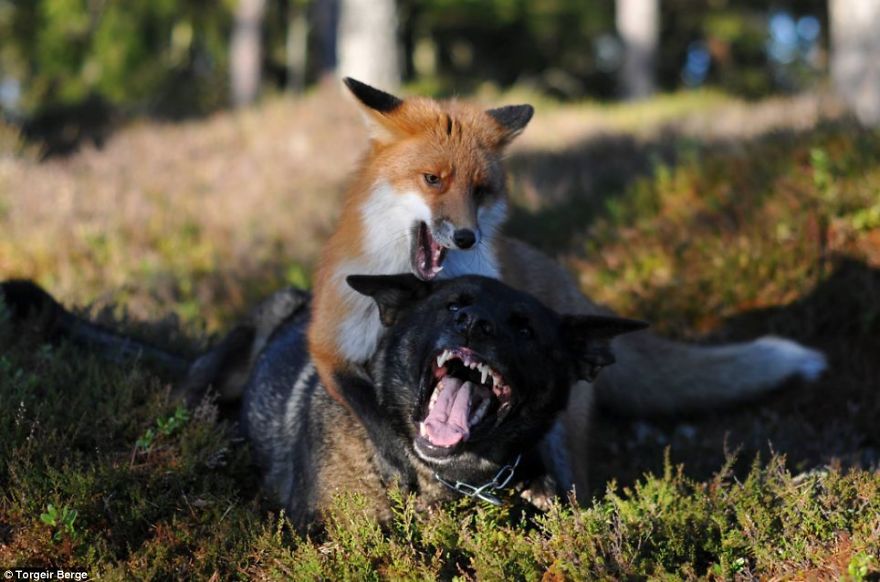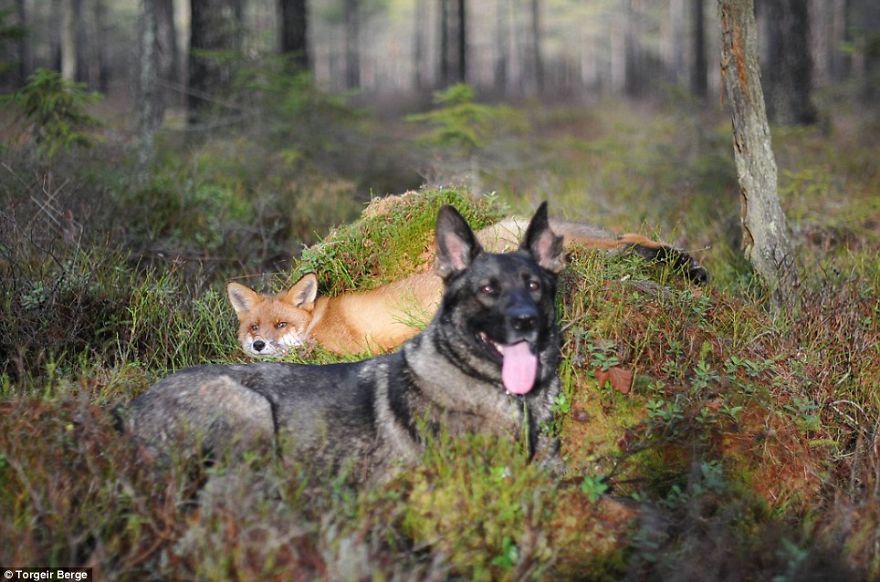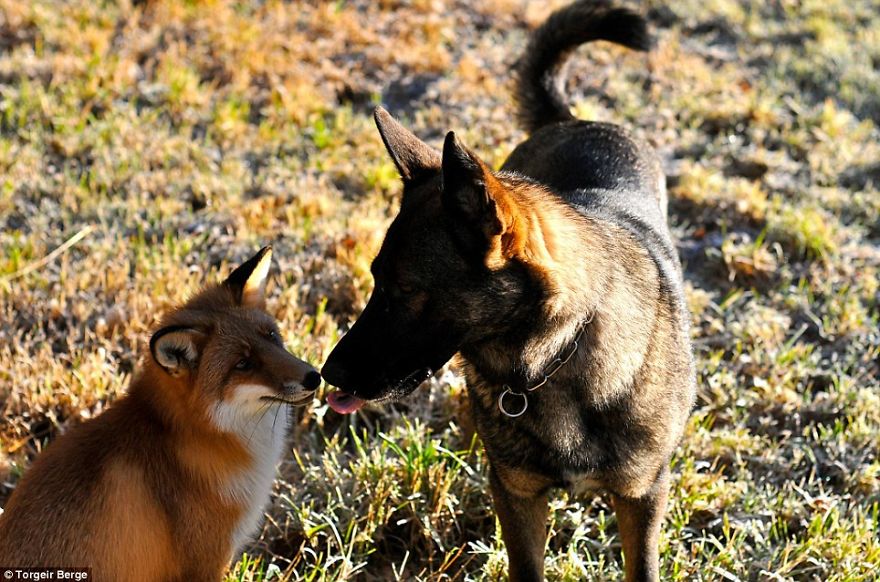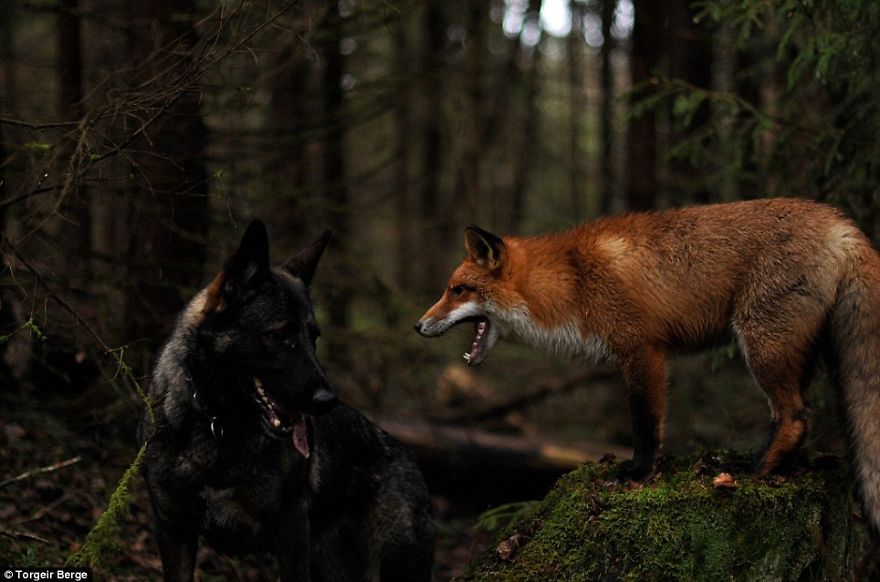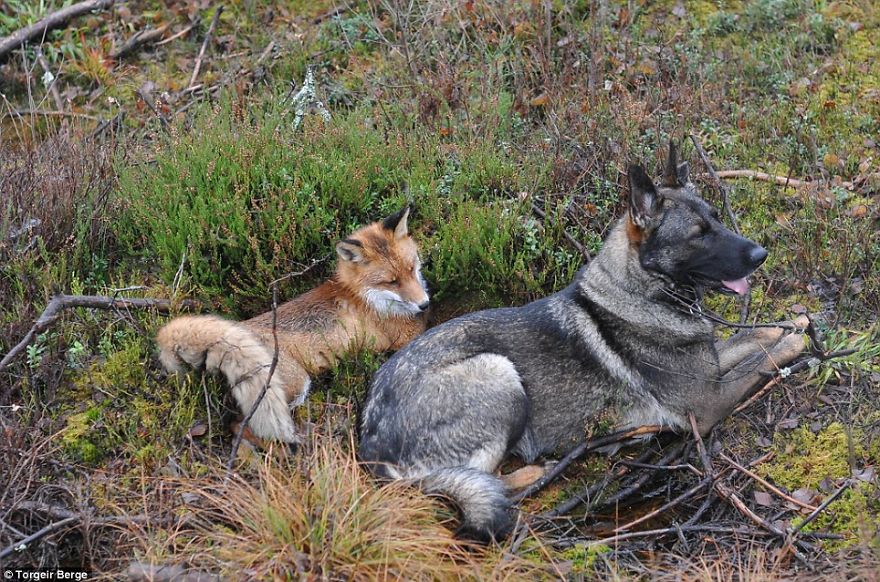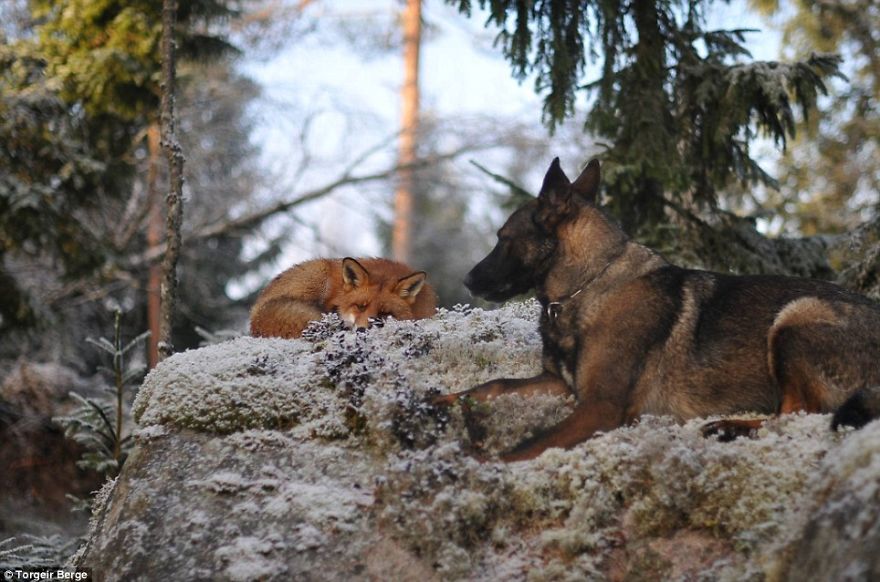 http://www.boredpanda.com/meet-the-real-life-fox-and-hound-t...
---
Facebook comments